Distribution
The right product at the right time is the success of any pharmacy, clinic or hospital. Our people have the utmost commitment to provide each customer with what they need, timely for each day. The distribution for us goes beyond packaging – transport – sales. Distribution for us is the value we carry every day to improve an important link, which helps improve the performance of all stakeholders in the Healthcare System while providing better care.
Drug Registration
Our experts offer their assistance in the primary registration of drugs in the Albanian market, ongoing maintenance including variations, re-registration and updating information according to applicable regulations and laws.
Pharmacovigilance
We are dedicated to patient safety, and we offer the experience of the most qualified people in the pharmaco - vigilance service. Through our available contacts, we assist patients with product related issues. Telephone number: +355 4 45 00 062 and Email:
[email protected]
.
Marketing
Nowadays, all companies need to demonstrate the value of their products and services, benefits to patients, the fact that they have products and services in their portfolio, which the market does not only want and needs but is willing to pay more for them.
We have people with the vision, motivation, and skills to do this.
Our medical representatives' visits in daily basis doctors and employees of public and private healthcare institutions to convey the most accurate information and the values ​​of each product we represent.
Our marketing team works every day to ensure that the right messages have reached to the target group through accurate promotional activities, media and social networks.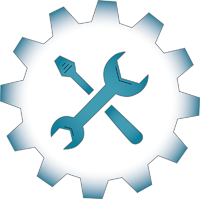 Equipment Maintenance
In any healthcare institution, it is not enough to provide only the materials or medical devices for the service to function. It is needed more...
We, with every product of ours but not only, offer the experience of qualified engineers, their presence 24/7, and the most competitive prices in fulfillment of our primary goal "For a Better Healthcare System"
Hospital Software
We offer our clients RIS-PACS, a dedicated software for use in the network of radiology information system and image archive system, ensuring a reliable and simple coordination anywhere and anytime.
This software was developed by the prestigious Italian company Exprivia Healthcare IT.